we manufacture superior quality stainless steel balls and spheres for professional Designers, Artists and Engineers, globally. Our stainless steel balls/spheres are custom built to your specifications including a large range of sizes, finishes and polish to fit your design needs.
The stunning high-gloss stainless steel concave shaped wall piece will draw in the viewer standing in front of the sculpture, as the viewer becomes a part of the work itself. Every encounter with the sculpture is different as you witness a varying reflection that is neither static nor predictable
We are capable of spinning/Stamping press/Assembling Metal hemispheres to almost any size matching your specification. The material capability is stainless steel,carbon steel,brass and aluminum for our metal hemispheres.
Exclusive Design of stainless steel water drop sculptures crated by water pressuring. Lifelike a tear drop or raindrop.Our technicals will calculating the specific data for forming steel sheet. we can make any shape of water drop sculptures
are the worlds leading platform in stainless steel artwork. We specialise in the fabrication of superior quality stainless steel balls, spheres, and sculptures, designed by professional artists and sculptors.
ShenZhen MaoPing Sculpture Art Co., Ltd.
      We are professional production of sculpture stainless steel ball enterprise,Custom Urban sculpture | Public art Sculpture – Sculpture Manufacturer, stainless steel Sculpture fabrication foundry, is a collection of science, trade, art in one of the comprehensive  factory.
      Professional manufacturer of stainless steel sculpture, stainless steel sphere diameter from 25mm to 10m. Can produce metal balls of almost any size that meet your specifications。
      The steel plate is deformed and formed by using a mold,Then the two steel hemispheres are welded together and the weld is polished,Finally, the hollow steel ball is mirror polished。
Metal steel ball,Metal hemisphere,Stainless steel sculpture Manufacturer
Sculptures and spheres of any style, material, size and color can be customized according to your needs.
Name: large stainless steel sculpture
Size: we could make any size
Material: stainless steel 304/316
Thickness: 1.0- 3.0mm
Surface: Stainless steel original color or custom any color.
Delivery: 15-30 days received deposit.
Custom Urban sculpture | Public art Sculpture - Sculpture Manufacturer, stainless steel Sculpture fabrication foundry
Product Type: stainless steel hollow ball  – Water Foutain Decoration Sphere Sculpture
Material: metal- stainless steel 304, 316

Diameter: from middle 300-800mm, large 900-2000mm, huge 2000-8000mm
Thickness:0.8mm, 1.0mm, 1.2mm, 1.5mm, 2mm, 2.5mm, 3mm, 4mm, 5mm optional
Finishing: mirror polish, brush, sandblast, continent sandblast, color painting, electroplate, hole drilling etc.  Application: decoration, sculpture, iatrical instrument, chemical industry, avigation, plastic hardware: scent bottle, sprayer, valve, nail polish, switch, washing machine, fridge, air condition, medicinal materials, automotive fittings, bearing, nursing bottle and so on.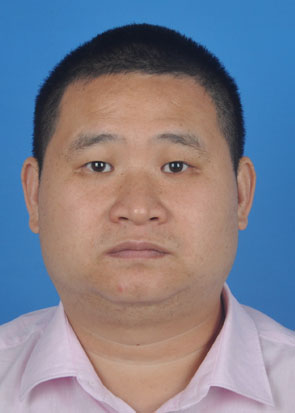 WhatsApp/WeChat: +86 13534262594
E-mail: yangjun8210@outlook.com
Address: No. 22, Jinxiu East Road,
Kengzi, Pingshan District, Shenzhen,China.