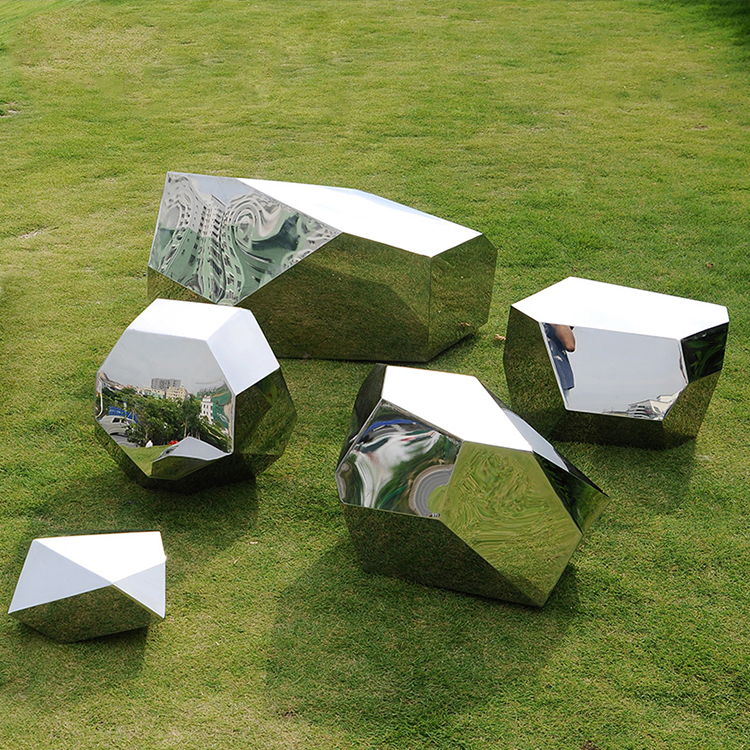 sculpture can be divided into five categories according to it's functions, as follows,

• Stainless steel sphere topic comes from the historial or real-life person or matter, also can be some common concept of the permant memorial sculpture.

• Stainless steel sphere is the explanation in a specified place, environment and architecture, revealling the topic of the city building and the architecture environment. The stainless steel sculpture emphasizes on the environment and city history which leads us to see the sinsex, spirit, specific character, persuit of the whole city.

• Stainless steel sculpture is relaxed and upbeat, brings the enjoyment to you. It's also called sculpture sketch. It aims to beautify the environment. This style sculpture can be small as a living tool and large as a street sculpture. The decorative sculpture has large content and various presentation.

• Stainless steel sculpture is practical and combines the arts and function. It beautifies the environment , at the same time, also enriches the environment. The purpose to build this kind of sculpture is it's practicality , such as the park dustbin, large children amusement instrument and so on.

• Stainless steel sphere can be sorted as outdoor and indoor and usually doesn't have the large size. The sculpture is the subject to present the author's thoughts, style and personality.This kind of sculpture has a broader theme and more modern material.The above five categories don't have the obvious difference. Stainless steel sphere art is mutual penetration. It's content and extension is continuously expanding. For example,Stainless steel sculpture also can be the decorative sculpture and theme stainless steel sphere. And the decorative sculpture may also can be the display sculpture.